The CLASSIC type imitates the width of the index finger of a human hand. We use it for full body and face massage.
Product content: 2 pieces of buckwheat fingers.

Material: 100% cotton
Inner part - material: Buckwheat
PROFESSIONAL DESCRIPTION:
- are intended for single use
- wide application
- it is not necessary to use oils and creams
- made of 100% BA
- tip of the bag for comfortable local pressure massage
- they mimic the shape of the thumb, forefinger and conch, but they are softer and more flexible, so they perfectly adapt to the place you are massaging
- all types can be heated in the microwave, but be careful that they are heated, not hot.
Buckwheat massaging finger to warm up:
The massage finger with buckwheat heats up by itself, we recommend heating it in a microwave oven for a maximum of 10 seconds.
Heat the buckwheat finger in the microwave only under your supervision. Do not overheat the buckwheat finger, there is a risk of fire.
Recommended heating times are approximate as each microwave oven is different.
If necessary, heat the buckwheat finger only on the heater or with an iron when the temperature is set to low.
Warming massage finger from cherry pits:
in the microwave for 30 seconds minutes at 400W
Warning: Never leave unsupervised during heating - risk of ignition from overheating!!!
- all types can be combined with cosmetic oils and creams
They contain filling
- buckwheat husks, cherry pits and selected dried herbs
INSTRUCTIONS FOR USE
Make sure carefully that you are not allergic to buckwheat hulls, cherry pits, or specific additional herbs of the new types
"Massage buckwheat fingers".
ATTENTION!
For possible allergic reactions to the combination of oils and creams chosen by you.
"Massage buckwheat fingers" do not need to be used with oils and creams, they sufficiently fulfill the purpose of cosmetic and full-body massage on their own.
For the purpose of a full-body massage, you can use all the types offered.
For the purposes of cosmetic face and neck massage, we do not use the INTENSIVE TYPE, filled with cherry stones.
In the case of a cosmetic massage, we recommend disinfecting beforehand, if you are not allergic to disinfection.
NEWBORNS AND INFANTS
We recommend a gentle SHELL TYPE massage for the smallest children.
MASSAGE PROCEDURE
Professional courses of the author's pressure massage "with buckwheat fingers" are organized by the author of the pattern used, beautician and wellness specialist,
Mrs. Jana Havlatová in the HJ original beauty salon.
Simple massage instructions:
Use the tip of the "Massage Buckwheat Fingers" type CLASSIC for local pressure massage. For a few seconds, press the small
selected point, then gently circle into the depth of the selected spot. Use this type, as well as other types, for so-called rolling
after the skin and SHELL type for deep kneading.
MAXI TYPES SPECIAL
Can be used for massaging pets and large areas of the face and body.
FOR CELLULITE
We recommend massaging the areas affected by cellulite
INTENSIVE and MAXI INTENSIVE SPECIAL and MAXI SPECIAL CLASSIC TYPES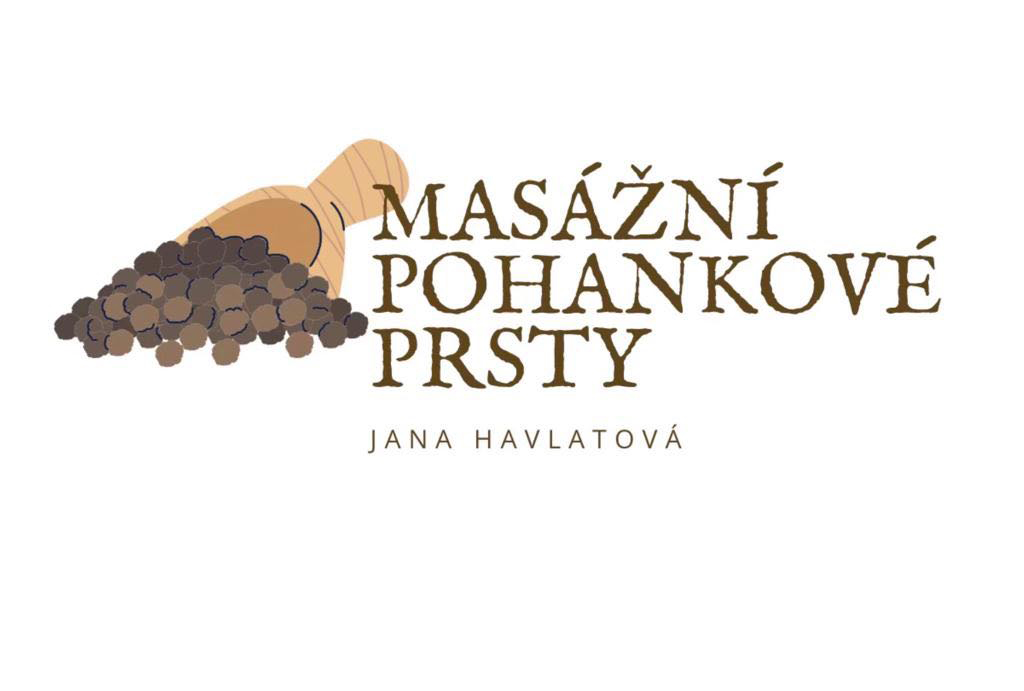 https://www.masaznipohankoveprsty.cz/
autor Jana Havlatová
Be the first who will post an article to this item!